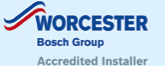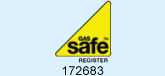 Boiler Scrappage Scheme Offer
Prepare your home for the winter now before the cold weather sets in.
A new fuel efficient gas boiler can save up to 40% on your gas central heating bills, far more efficient than your old gas boiler, you can save £££'s this winter. You'll also be playing your part in saving the environment by reducing your carbon footprint.

There's no red tape*, call us now on 01242 691 291 for your free quotation, or use our contact us form and we'll call you promptly back.

*Terms and Conditions, Cheltenham Gas Services may withdraw this offer at any time.
For further information on Warm front or if you need an estimate please contact us.